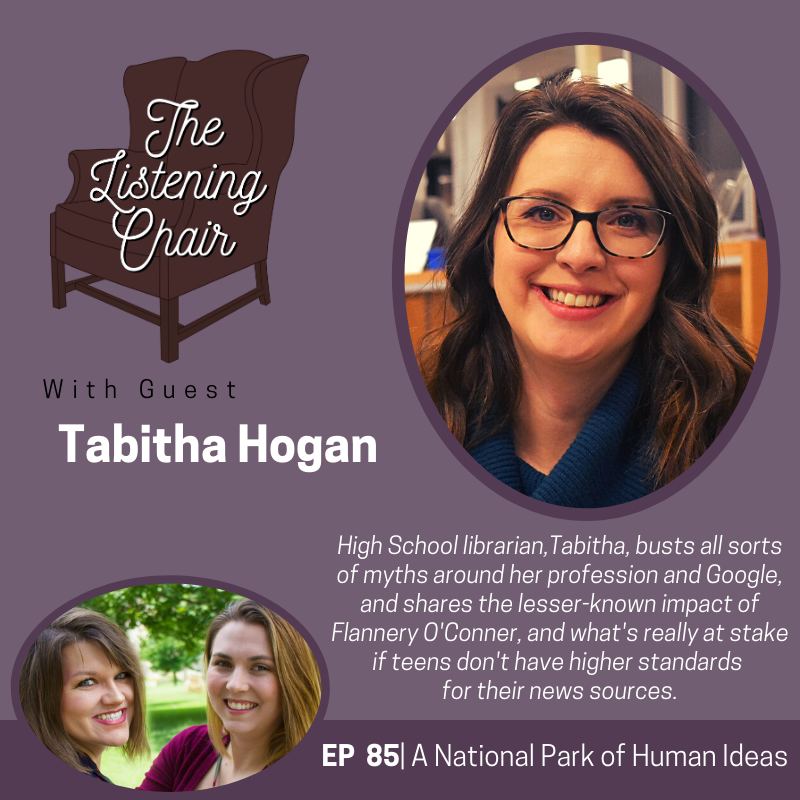 What is at stake when we don't hold high standards for our news sources? 
.
What is the greatest gift teens give our society?
.
How do you know how God might be calling you to serve others?
.
Why will we always need libraries even though we have Google? 
.
What could go wrong if communities don't have libraries?
.
What type of wiring is needed to be a successful librarian?
.
All of this and more is explored as Tabitha Hogan (@thoganlib) , got cozy in @thelisteningchair podcast. Tune in w/ the link in the bio or on your fave podcast platform and find comfort, courage and clarity in your own life purpose today! :) 
.
KEEP READIN' FOR MORE ON TABITHA: Tabitha Hogan is the School Library Media and Technology Specialist at a public school in Kansas.  She has a Masters in Library Science from Emporia State University, with an undergraduate from Newman University in Management Information Systems.  Her first career was in Information Technology for a large manufacturing organization.
.
In order to seek a more meaningful purpose, she completed the 'Transition to Teaching' program, gained experience as a Computer Technology teacher and now has found her professional home as a librarian and technology coach.  Her focus is on nurturing curiosity, teaching students to make use of the complex and limitless information landscape to form knowledge, and to become ethical contributors to the world of ideas.  She lives in Winfield with her husband, a fellow teacher and rancher, and three children.