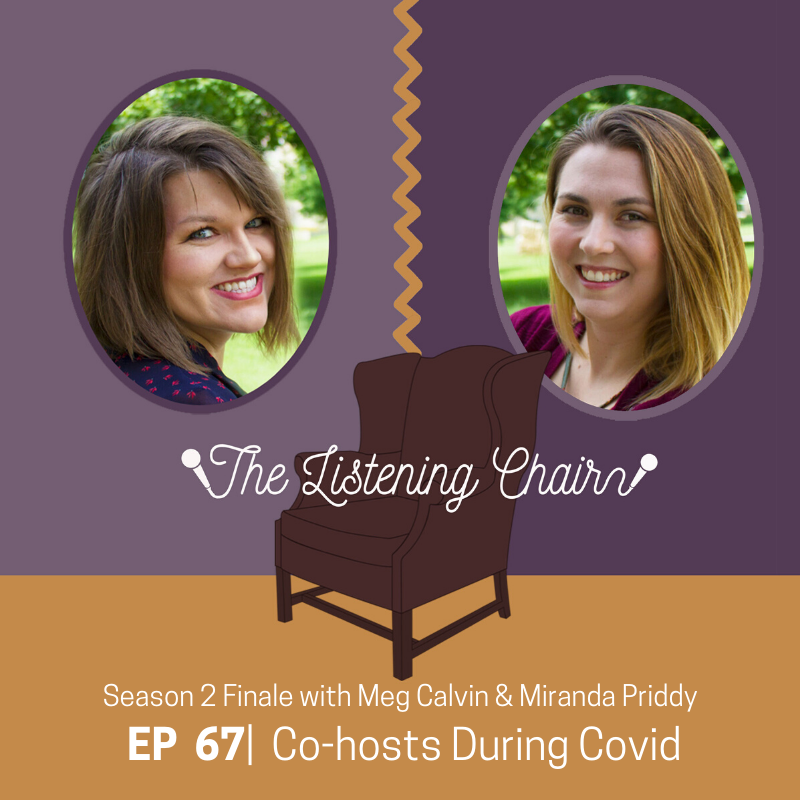 What does it mean when you have a growing number of questions in your faith life?
.
What guests most surprised us this past season?
.
Which guest gave us the silent treatment and we're still mad? ;) 
.
Which answers were the most perplexing?
.
How many letters are in Miranda's full legal name? 15? 32?
.
How will season 3 be different?
.
What career field are we most excited to explore?
.
Should YOU get cozy in the LIstening Chair?
.
.
Join us in this season 2 finale as we share our hopes for season 3 and what brought us the most joy and surprise from season 2.
.
.
Sadly, COVID-19 kept us away from our studio at Southwestern College, so we had to record from our home. Oh, yes there were plenty of interruptions from offsprings and our k9 loves, but like all of us who are now working from home--we stayed positive, stayed the course and GOT IT DONE! (And edited out the interruptions to assure a pleasant experience for your ears.
.
.
Thank you, Dear Listener, for joining us on this journey as we explore how stories of career, vocation and God's voice intertwine and new episodes will start dropping again in September. (We'll be back in the studio recording new ones in July.)
.
Comment or DM us on the ole' social media if you or someone you know needs to get cozy in the Listening Chair as a guest and Listen with you soon!
.
#christian #christianpodcast #discipleship #vocation #dreamjob #lifeplan #lifepurpose #purpose #goals #careercoach #careercounselor #classof202 #whattodonow #2ndcareer #podcastonfaith #godcalled #lifecalling