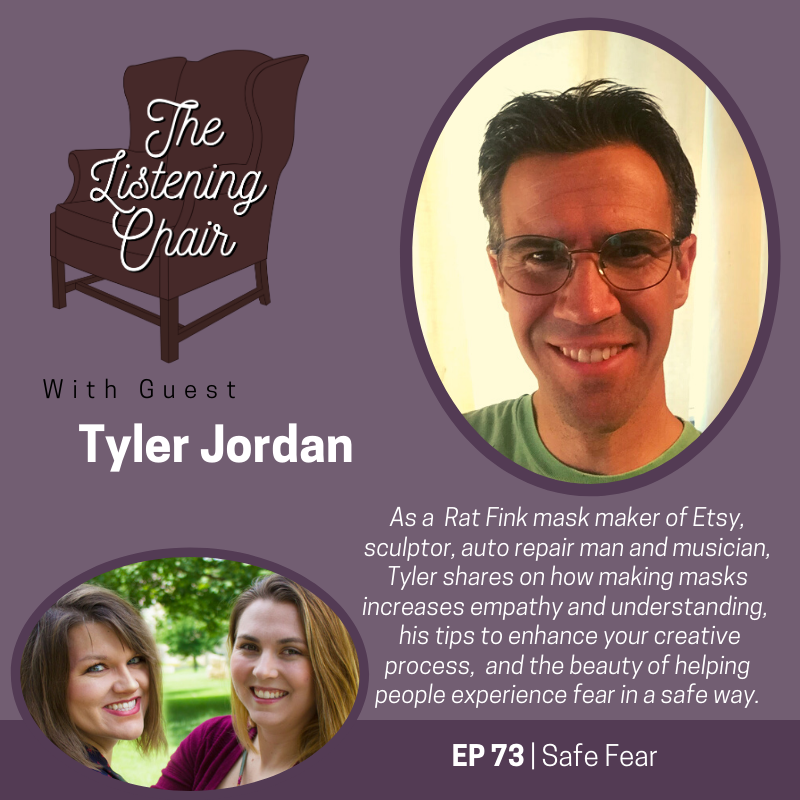 Just in time for Halloween, @Etsy artist, 'Elaborate Deceptions' owner, Tyler is here with your ideal, one-of-a-kind Rat Fink mask AND MORE!
.
As he got cozy in @ThelisteningChair podcast, we explored the following:
.
Is God the real "monster maker"?
.
What characteristic makes the best Rat Fink mask?
.
What does a hands-on faith look like?
.
How do you enhance your creative process?
.
What impact does playing guitar at a rehab facility have on your life?
.
Is there such a thing as 'safe fear'?
.
What does Tyler believe is central to the good news that Jesus taught?
.
Join us on your fave platform for podz, and find comfort, courage in clarity with your life purpose today.
This episode is sponsored by the Youth Ministry Institute. Explore how they can serve you at 
https://yminstitute.com/
 today.