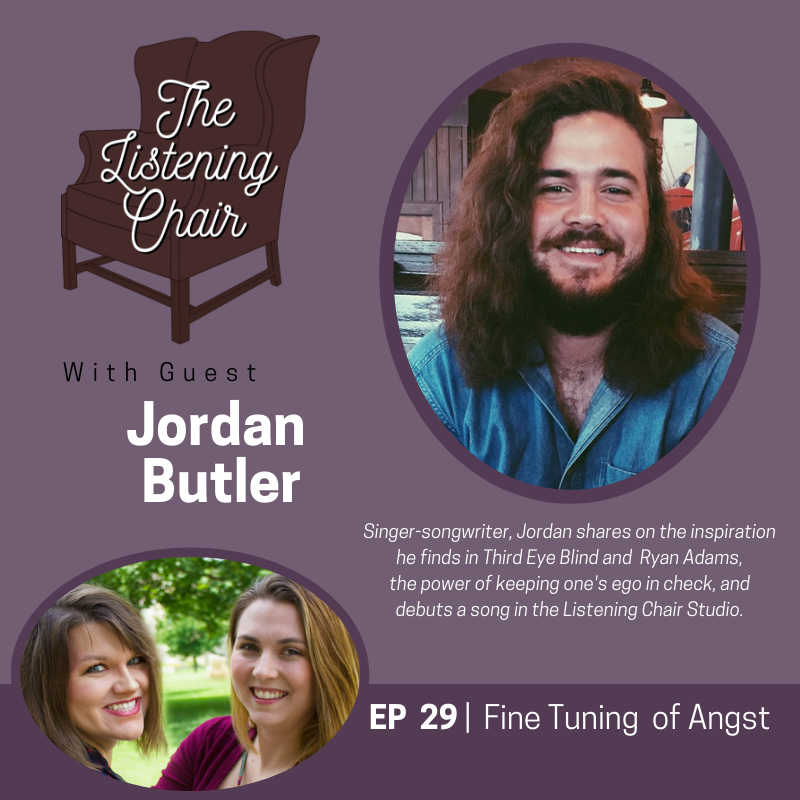 Singer-songwriter, Jordan shares on the inspiration he finds in Third Eye Blind and Ryan Adams, the power of keeping one's ego in check, and debuts a song in the Listening Chair Studio.
He shares, "Songwriting is like speaking a foreign language." It takes him to a very unique place mentally and cautions, "there is great danger in focusing on ones creativity as opposed to what God wishes to do through him/her."
Does angst have a role to play in creativity? Listen in to find the answer!  
Prepare to be encouraged and enjoy the lyrically inspiring sounds of his song, "Love, People, Love".  
His first single also just dropped on iTunes. 
Connect with Jordan on Instagram and his first single just dropped yesterday!
The Listening Chair is an outlet of the Institute for Discipleship (IFD).