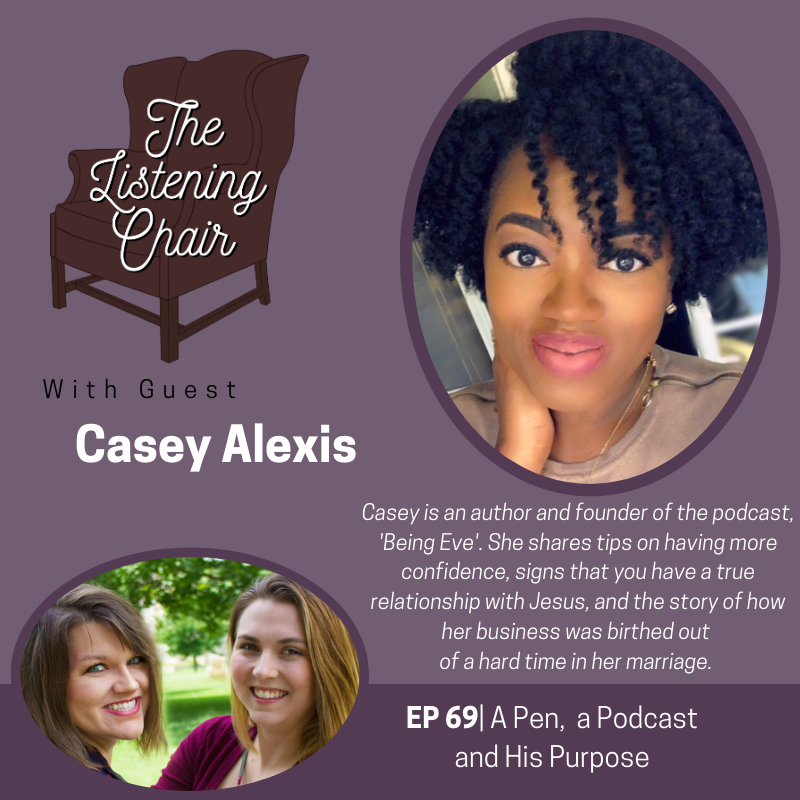 Here's what we'll explore with author and podcaster, Casey alexis:
.
How does the Holy Spirit speak to us through dreams?
.
What are some practical tips to have more confidence?
.
What can Eve from the Bible teach us about thriving as a woman in 2020? 
.
How do you tell if you are just part of a religion or if you are in an authentic relationship with Jesus?
.
How can you grow while having hard times in your marriage?
.
All this and more in explored with Casey Alexis who runs the @Being.Eve podcast. 
.
Being Eve is a digital gathering spot for the everyday woman who seeks to do more than survive, she wants to thrive! Our goal is to inspire, encourage and equip you as you find commonalities within the lives of everyday extraordinary women who share their stories on God, life, love, purpose, and everything else in between. Join them as they celebrate the authenticity of our womanhood in sisterhood!
.
Casey's book, 'Being Eve in Adam's World' just dropped on Sept 17. Grab a copy of that as well.
.
A huge thank you to this week's sponsor, 'The What If Project' Podcast with Dr. Glenn Siepert. 
.