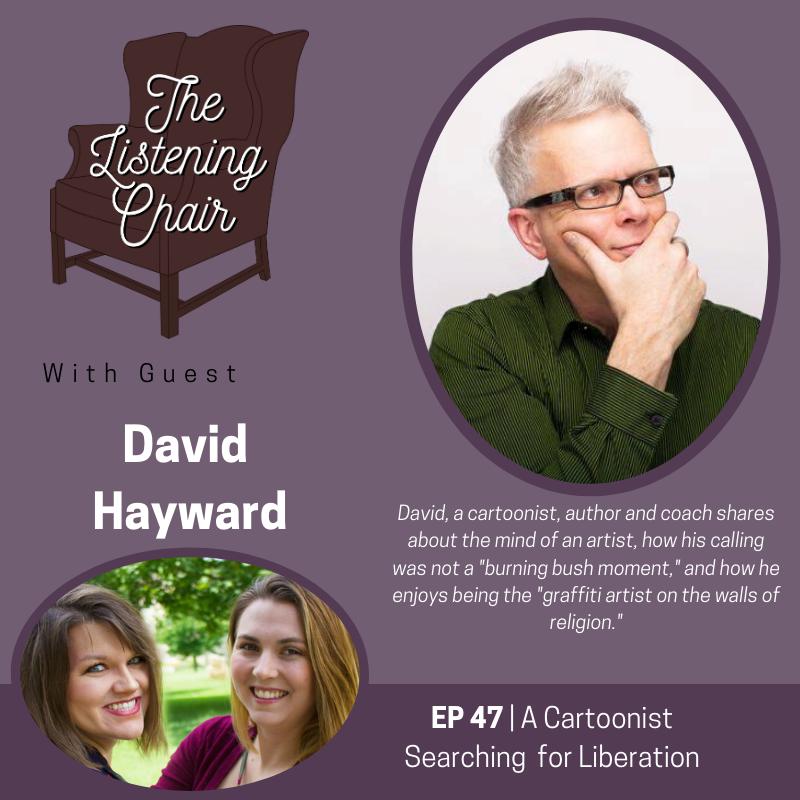 How do you know when God is pushing you to change careers?
.
What's the biggest difference between a Creative who is successful and one who is not?
.
What did the NakedPastor's (David's) first painting sell for? $0.99, $50, or $1,350?
.
How often should you "read above your head"?
.
What life situations call for you to go against your conscience?
.
All of these questions and more are explored as cartoonist, author and coach, @NakedPastor, David Hayward got cozy in the Listening Chair Podcast.
.
Connect with him and his art at http://nakedpastor.com/ . 
.
David Hayward was ordained to the ministry in 1987 and left in 2010. 
He's been running the nakedpastor blog since 2005 where he posts his provocative cartoons and articles.
He launched an online community called The Lasting Supper, a place for people to change without being judged or instructed, and where they can learn to become spiritually independent.
He's been cartooning, making art, writing, speaking, and coaching around his core passions: personal authentic freedom, the power to change our own lives, and the creative spirit to make our world a better place. 
He and his wife live in eastern Canada. They have three adult children.