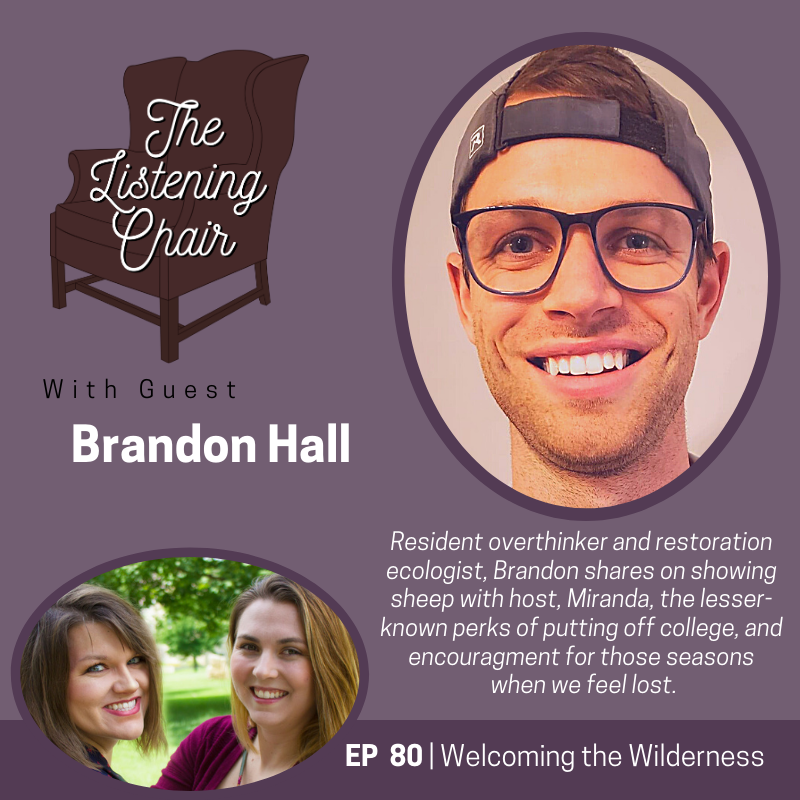 How do you know if it's time to take a less conventional path?
.
How do you make different choices than what your parents would prefer without losing their respect? 
.
What good can come from underused cattle pastures?
.
How did sheep and rollerblades bring host, Miranda, and Brandon together as kids? 
.
Can sheep wear roller-skates?
.
How is FFA spiritual for kids and teens?
.
What do soil and the coming kingdom of Christ have to do with each other?
.
All of this and more is explored as restoration ecologist, Brandon Hall got cozy in @thelisteningchair podcast. 
.
Find courage, comfort and clarity in your own life purpose on your fave platform today!
.
This episode is sponsored by the Things Not Seen Radio Show. 
.
The Listening Chair is a ministry of the Institute for Discipleship at Southwestern College of Winfield, KS.