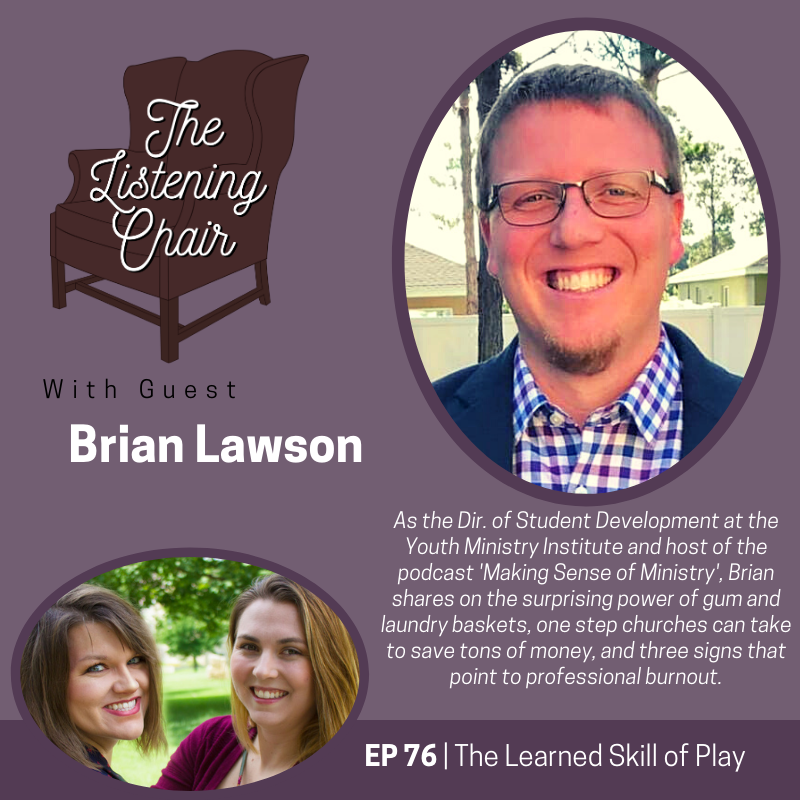 Can the skill of play be taught?
.
What strengths make an effective youth minister?
.
When is silence the smartest response?
.
How do churches waste a lot of money?
.
How much fun can one have with gum and a laundry basket?
.
How do you know that you are near professional burnout?
.
All of these and an AWESOME opportunity for those who want to serve teens in their community is shared as Brian Lawson got cozy in @thelistentingchair podcast.
.
Brian Lawson, has spent over 16 years serving in youth ministry and in the last few years, he has sought to create healthy youth and children's ministers who lead thriving programs.
.
 Brian Lawson is a writer, content developer, host of the Making Sense of Ministry podcast, and serves as the Director of Student Development at the Youth Ministry Institute. Brian is a graduate of Warner University, where he received a Master of Ministry with a focus in organization culture, team-based leadership, change, conflict, and peacemaking.
.
In this episode, Brian invites you to earn a Certification in Youth Ministry in January 2021. 
.
This episode is sponsored by the Things Not Seen Radio show with Dr.David Dault.