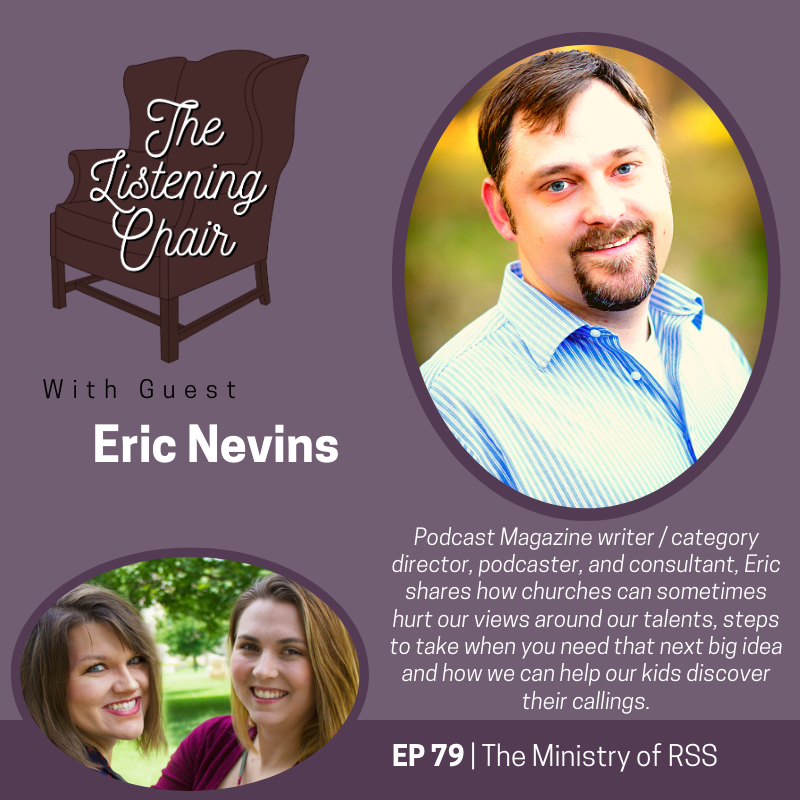 What teaching in the church is most harmful to how we view our talents? 
.
What is behind one limiting belief around money for those entering a career around the arts and entertainment?
.
How can you find your next big idea?
.
What do you kids need from us in order to find their own life callings? 
.
How does podcast Magazine serve podcasters?
.
All of this and more is explored as @eric_nevins got cozy in @thelisteningchair podcast! :)
.
Pop in those earbuds and find comfort, clarity, and courage in your own life purpose today and keep reading for more on Eric and his work!
.
After years of working in the financial industry, Eric Nevins launched his podcast, Halfway There, to tell the whole story about the spiritual journey. He quickly found the community podcasting is known for and started a group to bring Christian podcasters together. 
Eric founded Get Curious Media to serve Christian businesses and ministries launching their own audio content platforms. He holds a Master of Divinity from Denver Seminary and still lives in Denver with his wife, four kids, and a wonder dog.
.
This episode is sponsored by the Things Not Seen Radio Show with Dr. David Dault. 
.
The Listening Chair is a ministry of the Institute for Discipleship.