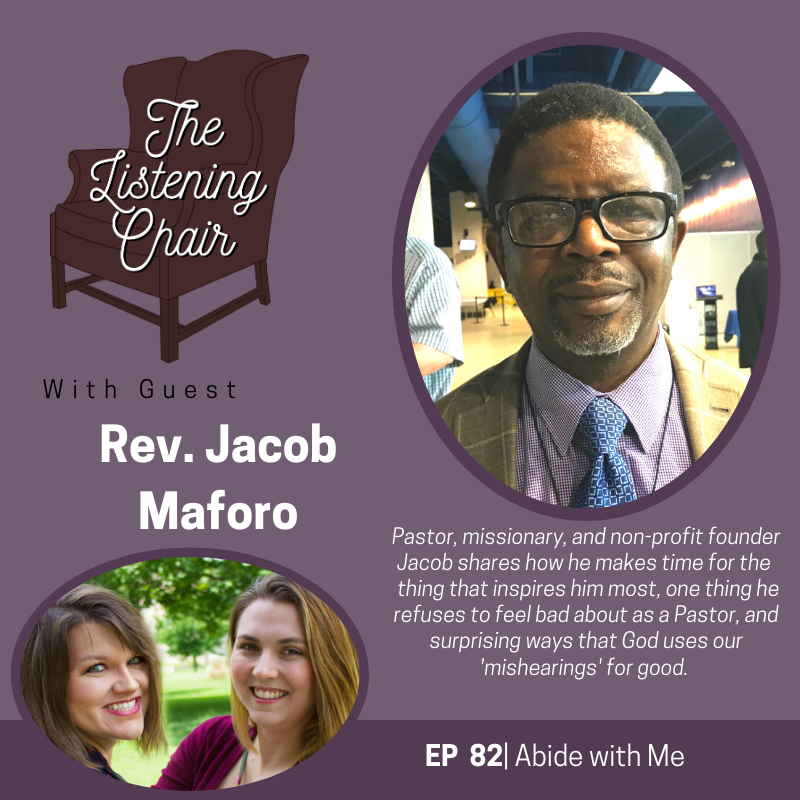 Can we mishear God? 
.
What sustains you in hard days when you start nonprofit organizations on two different continents? 
.
Are African villages just like small Kansas farming towns?
.
What is one thing that Pastors should never feel bad about, but often do?
.
How does one make time for the thing that causes them the most inspiration? 
.
What makes the song 'Abide With Me' extra influential to Jacob?
.
All of this and more is explored as United Methodist Pastor, missionary and non-profit founder, Rev. Jacob Maforo got cozy in @thelisteningchair podcast. 
.
Are yous seeking clarity around what God wired you to do on your time on earth? Then pop in those earbuds and find that comfort and courage that you seek!
.
Connect with Jacob and the Building For The Future Conference here: https://www.facebook.com/groups/1550858948502200