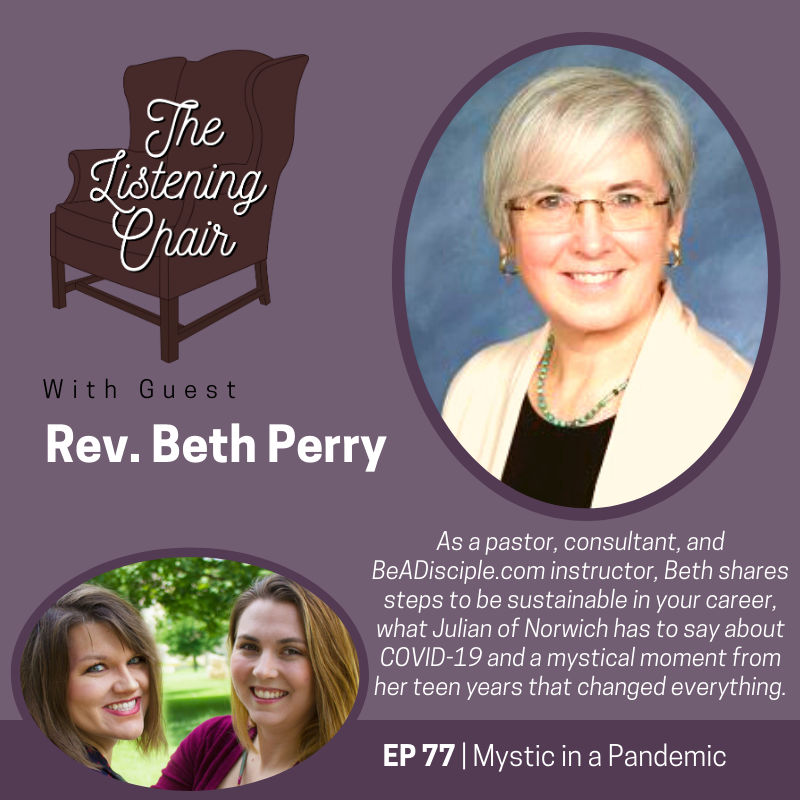 What does a mystical moment with God look and feel like?
.
How was life as a New Yorker back in the early spring of 2020 with COVID?
.
How can we avoid spiritual and professional burnout?
.
What are some unique needs for women in ministry in 2020?
.
How can the matriarch of the Christian faith, Julian of Norwich's advice help us during COVID-19?
.
What is a HUGE perk of a pandemic when it comes to our spiritual life? 
.
Does Beth give lessons on being the coolest modern-day mystic we know? 
.
All of this and more was explored as consultant, BeADisciple.com instructor, pastor and content creator, @revbethperry got cozy in @thelisteningchair podcast.
.
We're a podcast that's all about exploring the spiritual undertones of all careers and helping you find courage, comfort and clarity around your own life's purpose. 
.
Earn a practical ministry certification in Women's Ministries with Beth: https://www.beadisciple.com/ifd-certifications/#women 
.
Stay connected with Beth on Instagram at @RevBethPerry or at https://revbethperry.wordpress.com/.
.
This episode is sponsored by the Things Not Seen Radio Show with Dr. David Dault. Explore it today www.thingsnotseenradio.com/.