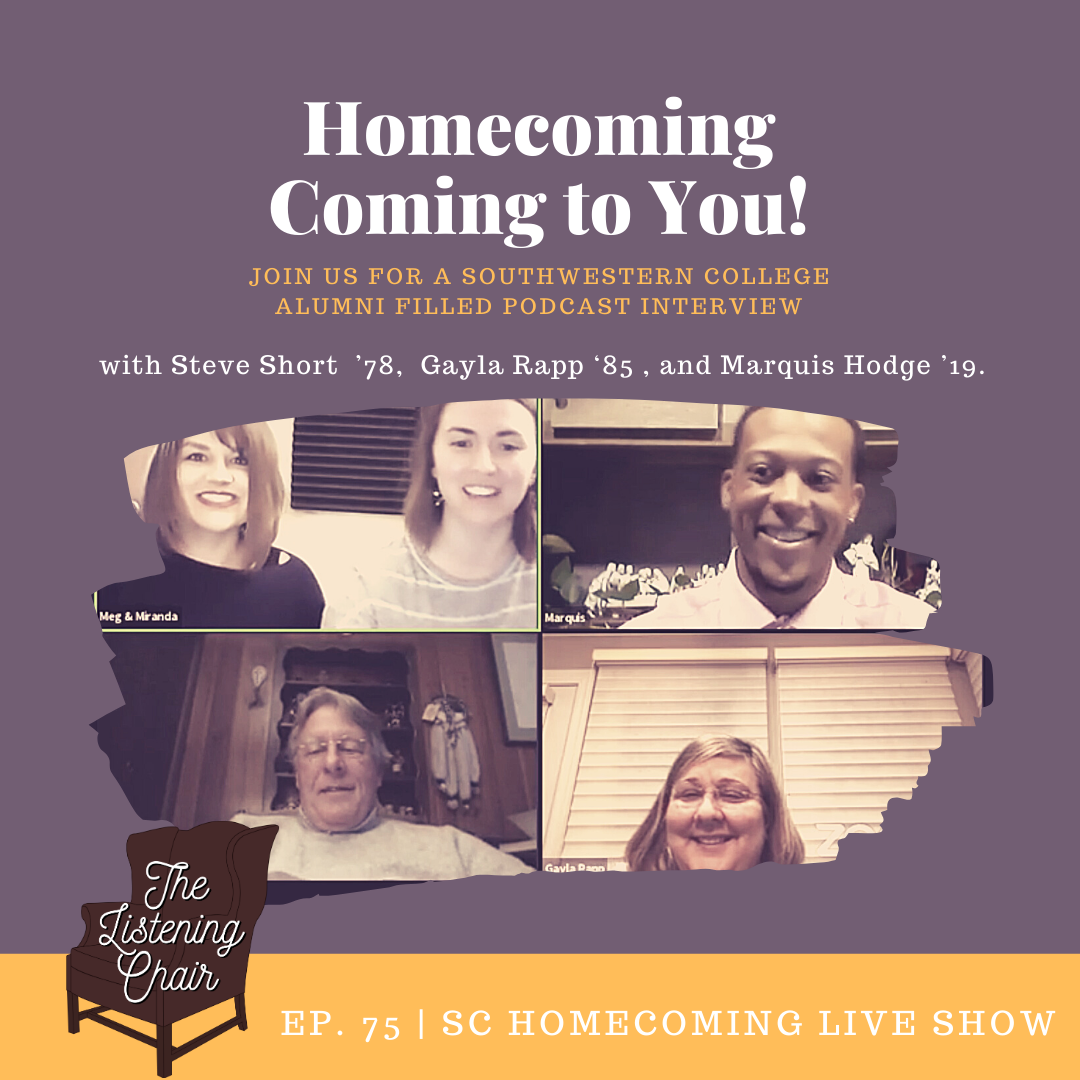 It's our 2nd live homecoming show here at Southwestern College but our first live-streamed podcast episode. 
.
There was ALOT more audience participation this time as we went live on Facebook and a lot less charcuterie, because, well, you know--COVID. :P
.
We were so thankful that the following Builder alumni agreed to get cozy in @ThelisteningChair: Marquis Hodge '19 (@quis_25_), Gayla Rapp '85, and Steve Short '78. 
.
They shared their favorite memories as students, how their time at SC strengthened their faith, and how they've been innovatively tending to others in COVID-19 as one who works in contact tracing in Texas,  as a minister in Kansas, and as a doctor who served in New York. 
.
Pop in those earbuds and find comfort, courage and clarity in your life purpose through diverse stories of others today! 
.
This episode is sponsored by Things Not Seen Radio.
.
The Listening Chair Podcast is a ministry of the Institute For Discipleship at Southwestern College of Winfield, KS.